Small Lifestyle Changes Can Make a Big Impact on Your Health
We have instituted a new virtual lifestyle health solution, Prescribe FIT, designed specifically for orthopedic patients to decrease weight, reduce pain, improve mobility, and better prepare for and recover from surgery. By embracing this innovative technology, we can provide care options to our patients that are comprehensive, accessible, and convenient.
Through simple changes to nutrition, physical activity, and lifestyle, Prescribe FIT helps you improve your health. It's also covered by insurance through Medicare, Medicaid, and most commercial insurance carriers. Your benefits eligibility and financial responsibility for the program will be checked by our team prior to your enrollment.
Prescribed by Us. Customized to You.
Prescribe FIT is a proven lifestyle program, not a fad diet or short-lived workout plan. It helps you improve your health at home by focusing on the root causes of your knee, hip, ankle, back, and joint issues.
What Will Our Patients Experience?
You will routinely engage in personalized exercise and learn about eating better. You will be provided a Bluetooth scale that pairs with a smart device to send daily body weight readings to your doctor.
You will also be matched with a Care Coordinator, who will counsel you through the process with supportive conversations and personalized recommendations to support healthy lifestyle changes.
Prescribe FIT's innovative remote patient monitoring technology and mobile app, paired with one-on-one coaching and patient outreach, can help you achieve your goals and feel renewed.
Have a prescription from your physician?
Interested in learning more about Prescribe FIT?
Hear about David's experience with Prescribe FIT.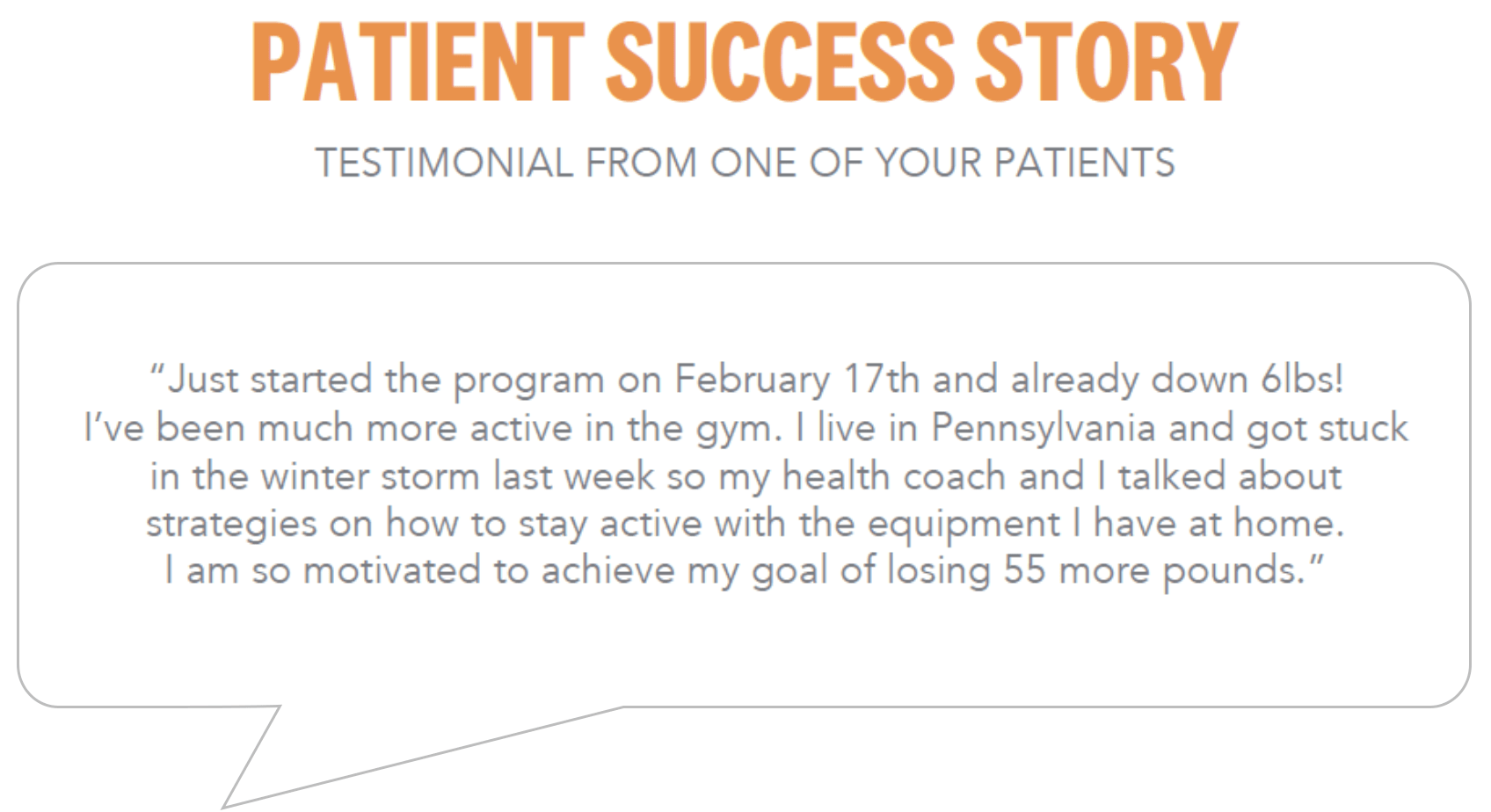 To learn more about Prescribe FIT, please call (570) 421-7020 or click on the Appointment Request button.