Allister R. Williams, M.D.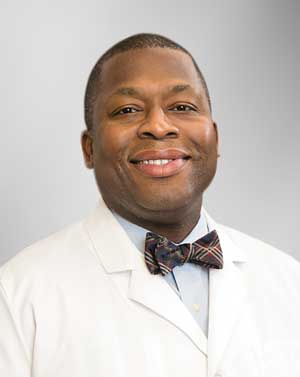 Additional Patient Reviews
To view more patient reviews and ratings for Dr. Williams, please click below.
Spine and General Orthopedics
A graduate of Brown University, Dr. Williams received his medical degree from the Medical University of South Carolina where he also completed his orthopedic surgery training. He served as chief resident in orthopedic surgery at the university hospital. Dr. Williams then completed a combined neurosurgical and orthopedic spinal surgery fellowship at Yale University. Dr. Williams is currently on active staff, serves as the head of the spine surgery service at Pocono Health Systems, and is a fellow of the American Academy of Orthopaedic Surgeons.
Locations

600 Plaza Court C
East Stroudsburg, PA 18301
United States

Appointment Line:

(570) 421-7020

Telephone:

(570) 421-7020

100 Community Drive, Suite 210
Tobyhanna, PA 18466
United States

Appointment Line:

(570) 421-7020

Telephone:

(570) 421-7020

120 Burrus Boulevard, Suite 120
Brodheadsville, PA 18322
United States

Appointment Line:

(570) 421-7020

Telephone:

(570) 421-7020

100 Wheatfield Drive, Suite 2
Milford, PA 18337
United States

Appointment Line:

(570) 550-0440

Telephone:

(570) 421-7020
News
Patient Reviews

"Dr. Williams was very professional in dealing with me as a patient. I could ask questions if I did not understand, and he would explain what he was saying. Thank you, Dr. Williams."