Karen Buzzard, O.T.R./L., C.H.T.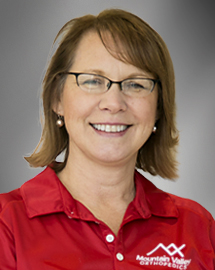 Karen has 27 years of experience in treating orthopedic injuries, hand reconstruction, prosthetic training, burn care, and custom splinting.
She received a Bachelor of Science degree in occupational therapy from San Jose State University in California (1988). Karen has been a certified hand therapist since 1993.