Kimberly S. Yarnall, D.C.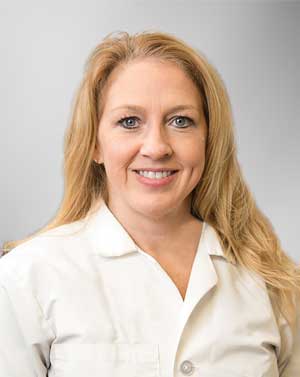 Additional Patient Reviews
To view more patient reviews and ratings for Dr. Yarnall, please click below.
Chiropractic, Headaches, Back Pain, Scoliosis, Whiplash, Sciatica, Neck Pain, Shoulder Pain, Disc Problems, Hip Pain, Carpal Tunnel Syndrome
A graduate of the University of Pittsburgh, Dr. Kimberly Yarnall received her chiropractic degree from Logan College of Chiropractic in St. Louis, Missouri. While at Logan College of Chiropractic Dr. Kim served as president of her class among other leadership positions. A certified chiropractic golf specialist, life-long athlete, and current marathon runner, she brings both her personal and clinical experience to patient care. Dr. Kim offers Mountain Valley Orthopedics' patients 18 years of experience. Her rehabilitation-based approach to chiropractic care focuses on pain relief, functional rehabilitation, spinal stabilization, and wellness education.
Locations

600 Plaza Court C
East Stroudsburg, PA 18301
United States

Appointment Line:

(570) 421-7020

Telephone:

(570) 421-7020
Patient Reviews

"Very thoughtful and provided realistic expectations as well as future options."